Monuments & Museums
Fortezza Castle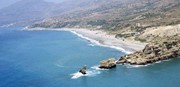 The Fortezza (in this case pronounced "Fortedza" rather than "Fortetsa") is the Venetian fortress of Rethymnon, almost in the centre of the old town. The imposing Fortezza, with its hidden centuries of history, is visible from every corner of town and offers panoramic views of Rethymnon and the coast to the west.
The Archaeological Museum of Rethymno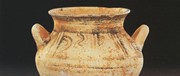 The Archaeological Museum of Rethymno belongs to the national Prehistoric and Classical Antiquities Conservancy. Since 1991 it is housed in the pentagon building in front of the main gate of the Fortezza fortress. The exhibits present the history of the Prefecture from the Neolithic to the Roman period. They are exhibited in chronological order and by excavation site.
The Historical and Folklore Museum of Rethymno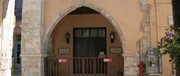 The Historical and Folklore Museum of Rethymno is housed in a 17th century Venetian mansion. The museum is hosted in an ideal environment for the exhibition of collections while the historical building of the mansion is constantly restored and preserved. The exhibition spaces (Permanent collection) cover (5) five halls and present items of traditional handicraft work and folklore art.
Rimondi Fountain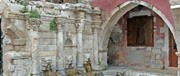 The Rimondi fountain was established in 1626 by the city's Rector A. Rimondi. It covered part of the city's water needs and it is located in the Platanos square, which was then the centre of the Venetian city. It has three water basins, three lion shaped water exits, and three columns crowned by Corinthian capitals bearing a Latin inscription. Today the fountain still springs water through the three lion heads.